What We're All About
Catch the Wave Water Fitness embraces the properties of water which create a natural, therapeutic gym for individuals wanting to improve their body wellness.
Our Vision
Who We Are
"Wellness through Water"
Objectives
• To provide each individual with a safe and unique water fitness experience by creating a specifically targeted program which improves muscle strength and endurance, flexibility, posture, balance, and cardio respiratory fitness.• To provide clients with information from accredited sources.
Values
• Dedication: Catch the Wave Water Fitness is dedicated to the well being of each client.• Collaboration: Catch the Wave Water Fitness collaborates with health industry leaders, physicians and organizations to provide clients with relevant health and wellness information
• Celebration: Catch the Wave Water Fitness will celebrate the steps however big or small that each individual makes towards their fitness goals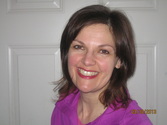 A bit about our founder
Like many children, Susan's love for water began by participating in the City of Edmonton, YWCA and YMCA swimming programs. In her teens she enthusiastically taught swimming lessons and became a Lifeguard for the City of Edmonton. Aquatic training caught Susan's attention in 1989, when she received her AFLCA Aquatic Exercise Specialty Leader certification. Since then, her passion for exercise and aquatic knowledge has grown and her excellent people skills get results for individuals of varying age and physical ability. In 2011, Susan obtained her Master of Arts in Sociology from the University of Alberta. Focused on program evaluation, her research challenged the notion of evaluation as being necessarily reductive, judgmental and often leading to incorrect results. Susan completed her Master of Science in Occupational Therapy in 2018. Using her strong academic background and experience, she provides timely and useful training to her clients, which enable them to be challenged and evaluated in a positive and progressive way.
Susan Kisilevich
Owner/OperatoR
Certified in