OUR MISSION
Catch the Wave Water Fitness embraces the properties of water which create a natural, therapeutic gym for individuals wanting to improve their body wellness.
OUR OBJECTIVES
Objectives
• To provide each individual with a safe and unique water fitness experience by creating a specifically targeted program which improves muscle strength and endurance, flexibility, posture, balance, and cardio respiratory fitness.
• To provide clients with information from accredited sources.
OUR VALUES
Values
• Dedication: Catch the Wave Water Fitness is dedicated to the well being of each client.
• Collaboration: Catch the Wave Water Fitness collaborates with health industry leaders, physicians and organizations to provide clients with relevant health and wellness information
• Celebration: Catch the Wave Water Fitness will celebrate the steps however big or small that each individual makes towards their fitness goals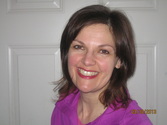 A bit about our founder
Like many children, Susan's love for water began by participating in the City of Edmonton, YMCA and YWCA swimming programs. In her teens she enthusiastically taught swimming lessons and became a lifeguard. Aquatic training caught her attention in 1989, when she received her Fitness Alberta (formerly known as the AFLCA) Aquatic Exercise Specialty Leader Certification. Since then, her passion for exercise and aquatic training and equipment knowledge has grown.
Susan is a WaterART Master Trainer who holds 14 WaterART certifications. Her specialities include, but are not limited to: Seniors Instruction, Mind & Body, Parent & Tot/Toddler, Pre/Post Natal, Aquatic Personal Training, Sports Conditioning, Post Rehab H20 for Athletic Populations, Boot Camp, Arthritis and Common Movement Disorders. She also holds three CALA (Canadian Aquafitness Leaders Alliance Inc.) certifications: Vertical Water Training, Group and Hydrorider.
Susan is also a registered and practicing Occupational Therapist and has achieved a Master of Science in Occupational Therapy, and a Master of Arts in Sociology from the University of Alberta (UofA). During her UofA research, she focused on program evaluation, which challenged the notion of evaluation as being necessarily reductive and judgmental which can lead to incorrect results. In 2021, she graduated with honours from the Personal Fitness Trainer Diploma program at the Northern Alberta Institute of Technology (NAIT) including certification as a Corrective Exercise Specialist granted by the National Academy of Sports Medicine. Using her strong academic and aquatic background, she created and received a Canadian and U.S. patent for her aquatic hand coverings. Moreover, she provides timely and useful training to her clients, which enables them to be challenged and evaluated in an insightful and progressive way.
Susan's motto is "Wellness Through Water"®, using the water to train clients for healthy living on land and she is the owner and operator of Catch the Wave Water Fitness Inc® in Edmonton since 2013.
Susan Kisilevich
Owner/OperatoR
Certified in